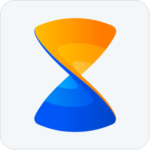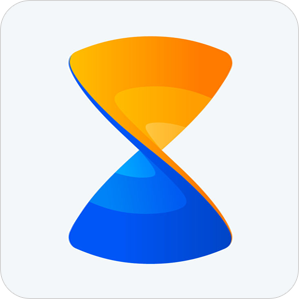 Xender is a free application available for both Android and iOS devices which allows you to share your files, videos and songs from one phone to another without having to use any data in the process. You can download the application for free for any of your mobile and tablets. Send a uses your Wi-Fi to transfer files from one device to another and you can transfer a lot of files very quickly using this method of transfer and the best part about using Wi-Fi to transfer files between one phone and other is that you don't have to use any cables. there are over 500 million active users of this app right now which use Xender on regular basis to transfer files between devices, this is made possible only because of the ease of use of this app which supports cross-platform support so you can use the app on Android as well as on an IOS device and transfer data between two devices seamlessly without any interruption.
You can also create a group where you can send the same files to multiple devices at the same time so you can save a lot of time if you want to share the same video or photo to a group of friends. You also don't need to use any USB device to transfer data between devices. Xender is available in more than 30 languages which makes it very easy to use by anyone irrespective of the language that they speak and it also helps everyone use the app very easily because they can understand the language and start sharing.
Download Xender v6.5.7 for Android
Open file manager to locate the downloaded apk file.

Install Xender

 

and wait for it to install successfully.

Open Xender

.
Advertisement

Advertisement