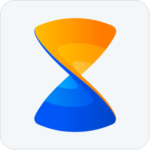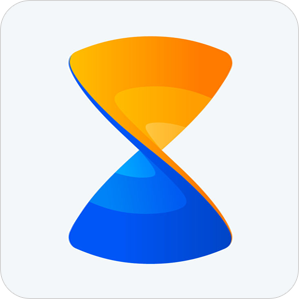 Xender is a file transfer app designed to make your life a lot easier if due frequently transfer large files between devices and are sick of using cables. Xender is a free app that you can use on a number of popular operating systems such as Android IOS and even windows. xender uses the Wi-Fi and Wi-Fi hotspot of two or more devices to make a private network which can be used to transfer large files very fast and the best part about using xender is that you do not have to spend your precious data while sending these files between two devices. Xender has a very simple user interface that you can start using without having to read any instructions how to start. you can use xender to transfer all sorts of files such as photos videos and even contacts and save them in your smartphone seamlessly.
Xender can also be used to clone a smartphone by which you copy all the files and apps of one smart phone to another automatically by just pressing a button and without having to manually import all the apps and their files one by one which will save you a lot of time if you want all the apps from one device to another which comes in handy when you buy a new smartphone and want install all the apps at one go. xender works cross-platform which means you do not necessarily need to use it on the same platform and it allows you to transfer files from one operating system to another.
Download Xender v6.5.69 for Android
Open this exact webpage on your phone. 

Find the downloaded file using the file manager on your phone.

Install the app on your android smartphone.

Start Xender

.
Advertisement

Advertisement