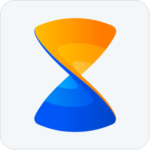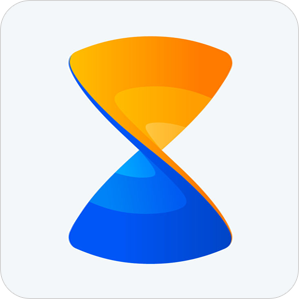 Xender is a file sharing application available on play store for free and is also one of the top free application on play store. The application is very simple and easy to use and helps user setting themselves up on the first installation. Xender is small in size and has very low requirements so can function even on low specifications. Xender is a faster and more advanced way of sharing files and data as it is faster than Bluetooth and easier than airdrop. It is available for both Android and iOS devices and can change the format of files according to the receiver so now with xender iOS users can also play media files from other devices without worrying about unsupported format. Xender is a wirelessly functioning application and requires no hardware connection between devices to send or receive files. It works completely on wifi and no NFC is needed.
Xender allows sharing of files of any format and size as well as apps and games that can be transferred within no time. Xender works without any data connection and the user can send multiple files at the same saving time. All the files of different format present on the device can be accessed with Xender as it categories them according to their format into documents, apks, apps, audio, video, others etc. With Xender user also gets the feature to clone phone and can transfer all the data from one phone to another without connecting them directly. Phone closing transfers all the data making another device a replica of the sender in case of changing phones. Another feature provided by Xender is group sharing allowing sending files to multiple devices at the same time.
Download Xender v4.4.6 for Android
Open this exact webpage on your phone.
Find the downloaded file using the file manager on your phone.
Install the app on your android smartphone.
Start Xender.
Advertisement

Advertisement