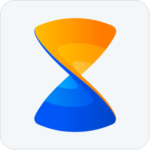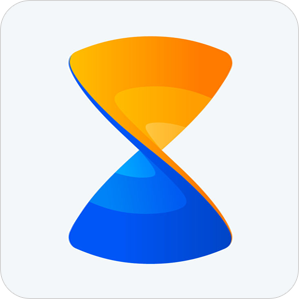 Xender is a file transfer app for mobile devices. It is available for android mobile phone, iOS operated i Phones, MAC and windows devices like PC. It allows user to transfer any type of file like photos, music, videos, document files and even apps without any fuss, within seconds. Also user is not bound by any limit with respect to data or number of files to be shared. To enjoy the benefits of Xender v3.9.0601, firstly, users have to install the app in their respective devices. Secondly, the user at the receiving end has to tap on "receive" icon on the display and another user at the sender's end has to tap on "send" icon on the display. App creates a mini cloud for itself, temporarily and detects the other devices within its radar. User, then, has to select the device with which it has to share its files. When selected, connection is established between the two parties. Once phones are connected, user just has to select files or documents to be shared and tap on send.
Xender does all the work without any internet network so neither mobile data nor Wi-Fi is required to work on it. A phone without access to internet can use Xender v3.9.0601 just without any trouble. It is faster than old Bluetooth technology. It does not require NFC (Near-Field communication) and is much easier than AirDrop. It has a smart way of transferring and sharing stuff across different platforms like one can share files from android device to iOS device and PC or MAC, similarly, files can be transferred from iOS to android and PC or MAC. Xender is a secure and safe data transfer app that helps you to transfer bulky data and files easily and quickly.
Advertisement

Download Xender v3.9.0601 on your Android device
Get the device a stable data connection for uninterrupted services.
Open browser and Download Xender.
Install the app after completion of download process.
Advertisement