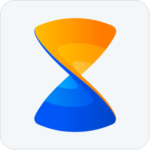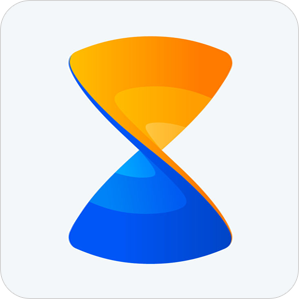 Xender is the fastest and the easiest way to transfer files between phones or between phone and pc. There is no need of bluetooth setting hence creating no mess in transferring of documents, pictures ,music and video. Xender creates a wireless connection between two device so that they can share whatever they want to, this make the fastest way of transferring files. it can share files between four device simultaneously. There is no need of data connection or internet connection and you can also share files with no size limit. In iOS you can share files only with another iOS device through via bluetooth but because of Xender you can transfer files from an iOS device to any other device like Android or PC.
Xender has been used  by many people because it is most convenient way. It is more faster than bluetooth, easier than AirDrop and there is no need for NFC. it can download on iOS, android and pc. Only app that support cross platform file transfer and sharing between android and iOS, and to PC/MAC as well. There is a feature that makes it so easy to backup phone when you change phone. Xender support many different languages (English, Arabic, Chinese, German, Hindi, Indonesian, Japanese, Korean, Portuguese, Russian, Spanish)
Advertisement

Features of Xender v2.2.118
Followings are the features of the Xender v2.2.118:-
No need of USB, Internet, data connection.
Share files of every size.
Fastest transferring speed. Transfer within a second.
It supports cross-platform files transfer and sharing between iOS and other device.
Phone replicate feature to store shared files and is easy to back up.
Dowload Xender v2.2.118
Followings are the steps to transfer Xender v2.2.118
Go to setting and then tap on 'Security'.
Under the 'Device Administration section and toggle on 'Unknown Source'.
Download Xender v2.2.118.
Open the downloaded file from the folder and then tap on " Install".
Wait for the installation process to be completed.
Now tap on the app icon and use it for sharing files conveniently.
Advertisement